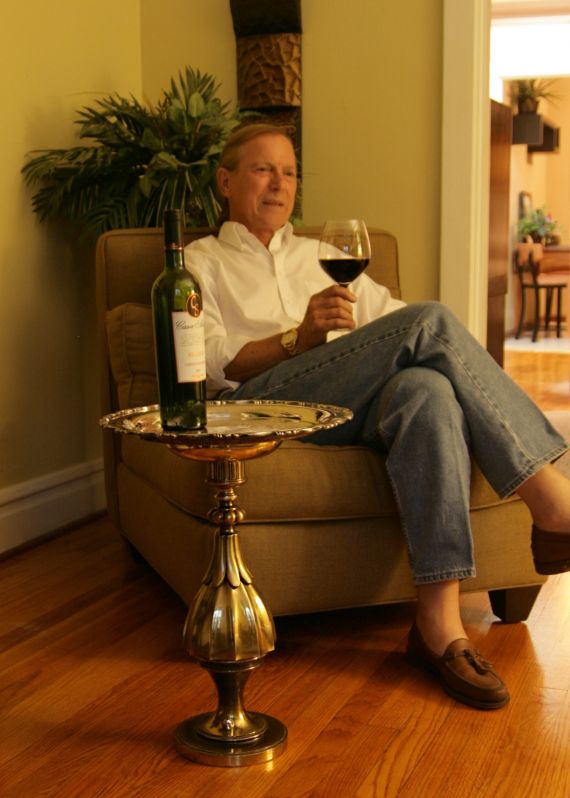 ---
About the Refind Project
---
Wine Tables and Accent Tables
It's a far cry from his days on the beat as a Saint Louis Police Officer. A visit to Tom Sturm's studio is like passing through a portal to the past.
For over thirty years Tom has refurbished and filed away thousands of antique metal adornments. It is now time for his years of collecting to culminate in the creation of one-of-a-kind accent tables. Each tells a story. Are you listening?
The Past Graces the Present and Becomes an Heirloom
Tom's journey in the creation of these unique tables stems from his respect for found items which in their first life perhaps adorned the doors of magnificent mansions, elaborate church alters, perhaps a New Orleans brothel, or set the stage for lavish dinner parties of a bygone era. In saving these special pieces of the past, often minutes before they were to be crushed as scrap. Tom has given them a second life as structural details in his one-of-a-kind tables. Each bears its signs of age and, like a beautiful woman, calls it character.